Our mission is to help others become the best version of themselves personally, professionally, and financially. Our practice focuses on engaging each client in an intimate, interactive discovery process focused on defining short term needs and implementing solutions to help them achieve and protect their long term goals. These needs and goals change with time, so it's important to us that we keep in touch with each client and allow our plans to evolve.
By providing our clients with tailored guidance and using only quality products and services, we help them create a legacy with the ability to impact future generations, build financial independence during their lifetime, and provide security and success for their families and businesses.
As a Wealth Management Advisor, myself and my team enjoy taking a more holistic approach with our clients. From family farm owners, medical professionals, executives, college graduates, young families, and retirees. We can help develop a plan that will focus on each individual client's aspirations and values.
---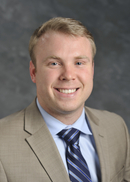 Also on Brian Tieman's team is Matthew Perry, Associate Wealth Management Advisor. Matt was one of Northwestern's more succesful college interns. He joined the Tieman group in 2015 and brings a lot of energy and enthusiasm. Matt specializes in risk management.
Matt can be contacted at 618-541-6020 or email: matt.perry@nm.com
---
Disability Insurance for Medical Professionals

Physicians and dentists are aware of the importance of disability income insurance. But there can be confusion between medical professionals' expectations of the coverage provided by "own occ" DI and what is actually covered. We'd love the opportunity to help dispell any confusion you may have. You can also learn more about Northwestern Mutual's Disability Income Insurance by visting our Disability Income Insurance Knowledge Center.